---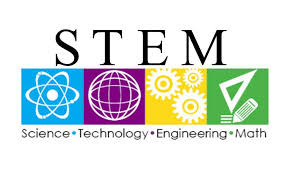 Only 28% of STEM jobs are held by women and the gap is widest in the fastest growing and highest paying jobs of engineering and computer science.  Gender stereotypes still exist:  Girls don't do well in math; boys work better with computers; engineering careers are for males; health care is for females.  To break down these stereotypes, we must provide the educational opportunities girls need to pursue a STEM career and instill the confidence in them they need to succeed.  Girls need professional role models, encouragement and exposure to STEM activities.
AAUW GP is committed to supporting girls in STEM education. For three years our branch has sponsored a girls' robotics team at Defer Elementary School through FIRST LEGO LEAGUE.  We have provided funding for the team, sent the girls to summer robotics camp and have cheered them on at their district competitions.
This year we are sponsoring a girls' rookie team, the BOTMASTERZ, at Pierce Middle School through FIRST TECH CHALLENGE.  The girls received their kit, were in the process of building and programming their robot and were eagerly preparing for their first competition when COVID-19 forced schools to close and suspend all activities. We are looking forward to the reopening of schools and getting the BOTMASTERZ back together again.
We continue to fundraise to sustain our current teams.  We hope to sponsor more teams within the Grosse Pointe school system, giving more girls the opportunity to participate in STEM.