This year our AAUW Grosse Pointe branch again awarded two scholarships in the amount of $1,500 each to two graduating senior girls at Grosse Pointe North High School and two at Grosse Pointe South High School. All of the recipients will pursue careers in STEM disciplines (Science, Technology, Engineering and Math).
The scholarship committee worked extensively to develop an equitable and fair application with clear objective metrics for evaluation in the selection process. They focused on academic excellence, participation and leadership in school and community and STEM career goals. The applicants' essays weighed heavily in the selection. They were asked, "If you could use your STEM discipline to create any innovation that would change the future, what would it be and why?"
The applicants were all outstanding, which made the selection difficult.
Listed below are the scholarship winners.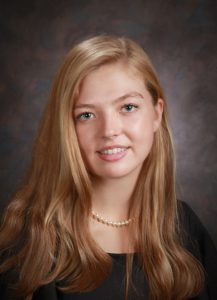 Kristin Krier-Grosse Pointe North. Kristin will attend the University of Michigan to pursue a career as a Computer Programmer. Kristin's dream is to create a website with free mathematics tutorial videos which would be available to help students from all backgrounds be able to understand math. She stated "Throughout my math education, I have seen my peers struggle with not only course content but seeking help for their questions. This has often created negative feelings toward math and other STEM courses." "My plan to major in computer science and mathematics will give me the knowledge and skills to make this tutoring website a reality."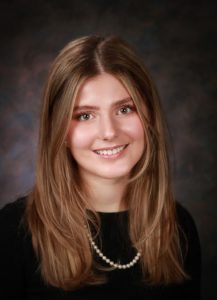 Ana Todesco-Grosse Pointe North. Ana will attend Johns Hopkins University to become a Biomedical Engineer. Ana's dream is to create a functional heart organ from stem cells and tissue regeneration. Through combining her passions for helping others and problem solving, Ana hopes to have a successful career as a biomedical engineer. Ana is "amazed and excited about the process of tissue regeneration." "Tissue regeneration in the biomedical engineering field has yielded countless successes like creating artificial bladders and mini-kidneys." Ana says, "From problem-solving opportunities to aiding millions of people worldwide, creating an effective, lab-grown heart would be a dream."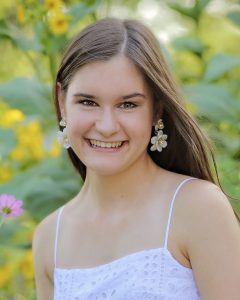 Molly Wysocki-Grosse Pointe South.  Molly will attend Boston College to pursue a career in Health Data Science.. Molly's dream is to create a swaddle complete with a heart and oxygen sensor so parents could hold their child in a Neonatal Intensive Care Unit. Molly says that her "goal is to work professionally on a project that I have some personal connection to, and I've already begun my journey toward that goal." In class, using the resources of the Cotton Innovation Center, "I decided to create a device for the neonatal Intensive Care Unit, as it was my home for the first eleven weeks of my life. My mother expressed the difficulty of holding me as an infant with the attached wires always in the way…" "I hope to design future technologies that better the lives of new families and decrease the overwhelming emotional toll that comes with having an infant in the NICU."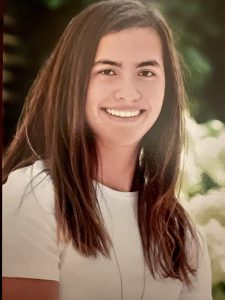 Olivia Yoo-Grosse Pointe South. Olivia will attend the University of Pittsburgh to pursue a career in Medicine. She chose this field because she excelled in biology and chemistry and feels medicine is challenging and involves helping people. Olivia's dream invention is a device that could read and regulate chloramine levels in a pool to protect swimmers. Olivia has been a competitive swimmer since she was five years old and has experienced what other swimmers face during indoor competition  and for a few days after—heavy coughing. Chloramines cause this and are produced during swim meets from the swimmers' bodies combining with chlorine in the pool. Olivia says that her "innovation would read the chloramine levels in a pool facility, warn users when said levels are too high…." "With a device like this, swimmers could take control of their situation…."
AAUW Grosse Pointe wishes all the best to these fine young women.
AAUW MISSION:  To advance gender equity for women and girls through research