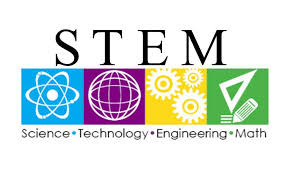 We're here!! We have arrived and are living in 2018. In our previous posting, we stated "In Michigan, it is predicted that by 2018, there will be a need for 274,000 STEM (Science, Technology, Engineering and Mathematics) trained job candidates." According to a Georgetown University study, that figure reflects a 4% increase in STEM jobs; 94% of which will require postsecondary education and training. Females are still very underrepresented in the STEM fields in Michigan as well as across the nation and also in the international community. We continue to focus on the AAUW mission which is:
Advancing equity for women and girls through advocacy, education, philanthropy and research
Our commitment to the First Lego League team at Defer Elementary School continues, thanks to you and your contributions to our fundraising efforts. Again this year, we sent five (5) fourth and fifth grade girls to a summer mindcrafts class at The Robot Garage located in Grosse Pointe Park. The Robot Garage, thanks to a grant from Ford Motor Company, sponsored an additional five (5) girls and the ten (10) girls together make up the Defer Gears Girlz First Lego League Team for 2017-2018.
Defer principal, Lisa Rheaume, who is in her first year as principal, is an enthusiastic supporter of the team as is their coach, Mark Ezop. The girls practice weekly at the schools and will be competing this spring in the First Lego League competitions. Joanne Johnson and Sandy Stanley are filling in as AAUWGP administrative liaisons while member, Ellen Chapin, is away.
Thank you for your continued support for this very important STEM project as well as for our other scholarship projects. Our fundraising efforts for the year 2018 are getting into full gear. Please read about the efforts here and support them with your presence, help and contributions.