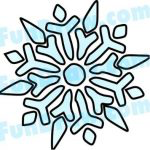 AAUW GP
JANUARY MEETING
JANUARY 14, 2019
7:00 PM
EWALD LIBRARY, GROSSE POINTE PARK
From Sisters to Misters
Catholic Sisters have a long tradition of caring for the sick, suffering and dying. Sisters built the first permanent hospital in the United States in St. Louis MO in 1890, and by 1915, an astounding fifty percent of hospitals in the United States were run by Catholic Sisters. The Sisters raised money, oversaw construction, staffed and administered hospitals without financial support from the Vatican or local diocese. The availability of health insurance and safer health care practices in the second half of the twentieth century led to increased demand for hospital care. The charitable model of the past was no longer viable. This research explored the experiences of Catholic Sisters as they transitioned leadership to lay administrators, who were predominantly men. Seventy Sisters who were the last religious administrator were interviewed.
Join us for a presentation by AAUW member, Maureen Anthony and Sister Mary Ellen Howard, RSM. Don't forget you can bring your friends too.
There will be additional information via e-blasts and the next CURRENTS issue concerning who to contact with your RSVP.