OCTOBER 10-11, 2018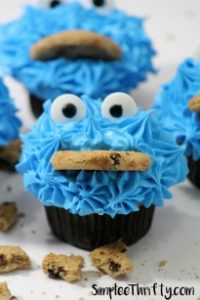 Photo credit and RECIPE:  https://www.pinterest.com/pin/15058979981199491/
AAUW BAKE SALE AT DEFER ELEMENTARY
AAUWGP  is holding its first Bake Sale fund raiser at the Defer Elementary on Kercheval  in Grosse Pointe Park on Wed. evening October 10 from 5-8 and on October 11 from 1-8 p.m. We will need assistance in two areas. Supplying baked goods for the sale, and assisting during the above hours  of the sale. Remember, if you wish to you can also purchase some of the items.
At this point we will need the following 3 people for each of the following time frames
October 10  3 from 5-8
October 11  3 people from 1-3, and 3-6, and 6-8.
If you are willing to provide baked goods, please fill out the form below and send it to Joanne Johnson 9444 Camley, Detroit, MI 48224. Questions:  Call Joanne at 313-443-1844 ( please note  I will be out of the country from Sept. 28 to Oct.8)
Name____________________  Item you are bringing to the sale______________
Please note you will need to bring the items to the school already prepackaged and ready to be priced.  AAUWGP has paper plates to assist you in your prepackaging of items, please plan on contacting Joanne to get the plates.
I am willing to assist by working a shift at the event.   Date____________ Time_______________.
*** If you wish to print this post, select the following link: AAUW_bakesale_deferelem_14sept2018